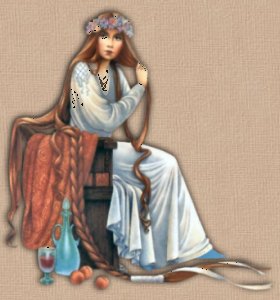 Lady Care's Site Map

I have broken down the site into various sections to enable all visitors to know what each section is about and to help you find the particular section you want.
Our Site Map

Some very inportant points
Frightening statistics
My Abuse Story
My Recovery Story
A Song that helped me to get free
Abuse Tips
Abuse Information
Abuse History
Abuse Cycle
Abuse Types
The Various Types of Abuse
Anti Stalking Sites
Effects of Abuse
Abuse Myths
Poems on Abuse
Recognizing Abuse
How You Can Help Stop Abuse
Organizations Helping to Stop Abuse
Abuse Links
Abuse Letter
Abuse Tips
Abuse Linking Banners

Lady Care's Garden of Love
Warrior Poet's World
Jason's Place
Derek's Place
Jennifer's Castle of Dreams
Ryan's Home on the Web
A Special Note from Lady Care
Kris's Place
Jessica's Place
Karen's Seaside Shores
My Grandchildren
My Fur Family

Missing Children
Child Abuse
Child Abuse Poetry
Organizations trying to help Children
Children's Links
Children Awards
Poetry on Children
Children Rings

Wife Abuse/Domestic Violence or any violence against women (includes rape, etc)
Anything to do with Children
Animals



Poems on Children
Poems on Mothers
Poems on Fathers
Poems on Daughters
Poems on Sons
Poems on Marriage
Poems on Love
Poems on Wives
Poems on Husbands
Poems on Friendship
Poems on Child Abuse
Poems on Wife Abuse
Poems on The Loss of a Family Member
Poems on Angels
Poems on Inspiration
Poems on Prayer
Poems by Warrior Poet

My Views On Prayer
Why Should You Pray?
Poems on Prayer

Quotes on Praying
People in need of Prayer
Prayer Ring

What is a POW/MIA?
Why did I join the POW/MIA?
Meet My POW/MIA - Ian MacIntosh
Meet My POW/MIA - Lloyd Oppel
The POW/MIA Ring
POW/MIA Links

About Me (Before CFS)
My CFS Page
CFS Rings
My CFS Story
What is CFS?
Diagnositc Criteria
Symptoms of CFS
Is CFS Real?
The CFS FAQ
Acknowledging CFS
In Search of a Cause
Prognosis of CFS
What About Treatment?
CFS and the Difficulties
Coping Strategies for CFS
The Fifty Percent Solution
Disclaimer
Memory Loss and M.E.
New Facts and Info On CFS
Research on Fatigue
Emotions with CFS
PWC's Can be Touchy
Home Pages of Other CFS Sufferers
Links to Other CFS Sites
CFS and Polio
Sleep and CFS
CFS and Hypersensitivity Diseases
My Letter to People Without CFS
In Memoriam - Joan Irvine
Letter to Dateline
Understanding CFS
Is CFS Just In The Head?
How to Kill A Sick Friend
Nineteen Good Thing about CFS
The Gifts of CFS
What CFS Cannot Do
How you can Help
CFS Probability Test
M.E. & FM Manual
CFS Humor Poems
CFS Poems
CFS Short Stories

If you are planning on leaving, please don't forget to sign our guestbook.



All content © 1998 - 2014 by Lady Care's Realm On The Web.
All right reserved.
All other copyrights belong to their respective holders.
All graphics © 1998 - 2014
by Dream Web Designs
All right reserved.
All other copyrights belong to their respective holders.


This background set made and copyrighted by Lady Care Designs.
Please do not take any of this set or the graphic.
This set was made especially for Lady Care's Realm On The Web.
Thank you for respecting the copyright laws.